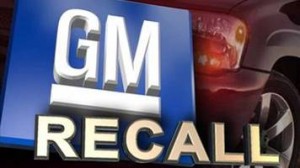 The recent brake recall for GM parking brakes has some people asking the question:
Why do brake defects get recalled before defects with engines, transmissions and electrical systems?
The short answer is that brake defect is the most dangerous problem of all. NHTSA does care if your car stalls, burns oil or the manufacturers is not abiding by the warranty. But, NHTSA will fast track any investigation if the defect poses immanent and potential death to vehicle occupants.
Take the recent GM recall for the parking brake problem for example, there has been zero fatalities and no major crashes according to NHTSA's ODI database. According to both GM and NHTSA only 100 cars are estimated to have the defect. Here is an example of a complaint from April 2014.
THE CONTACT OWNS A 2014 CHEVROLET IMPALA. THE CONTACT STATED THAT SMOKE STARTED TO EMIT FROM THE REAR OF THE VEHICLE AND SHORTLY AFTER A FIRE STARTED. THE FIRE DEPARTMENT WAS CONTACTED AND THE FIRE EXTINGUISHED ON ITS OWN.
The complaint above has all the hallmarks of a great recall and civil/criminal lawsuits. This probably got an investigator at NHTSA asking GM questions. GM ask its dealers and engineers to look out for the problem.
"On April 17, 2014, the National Highway Traffic Safety Administration (NHTSA) opened Preliminary Evaluation PE14-010 to "investigate allegations of inappropriate autonomous braking while driving" in model year (MY) 2014 Chevrolet Impala vehicles."
In just six months and only three reported fires and maybe six crashes, GM and the government solved the problem and a recall was issued. When you consider that this action involves a US government agency and one of the largest corporations in the world, this is a very impressive program.
To answer the original question about why brake defects get all the recalls, it is all about safety. No OEM or government agency want to be seen dragging their feet if people's lives are at stake.